Moon Base Oz to Planet Cotopaxi and Planet Earth...can you hear me now? Good.
Preparations are finally complete, our spaceships have been retrofitted with new flux capacitors made in the good old USA and our team is tanned, rested and ready.
image4.jpeg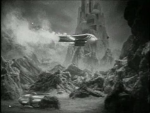 (Captain Al stands atop a 1963 VW Beetle with a megaphone to address and inspire the troops).
image2.jpeg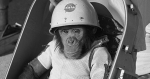 Good Morning. In less than 12 hours spacecraft from Moon Base Oz will be launching towards Planet Mongo to take down Wuhan the Merciless, a battle that will be remembered for all mankind.
Mankind. That word should have new meaning for all of us today. It's fate that today is May the 8th and we will once again be fighting for our freedom from tyranny, oppression, false quarantines, BS lockdowns and from our eventual Main Stream Media goal of conservative annihilation.
President Trump only wanted to Make America Great Again.
And now 3 years in he wants to Keep America Great again. How unprogressive.
We're fighting for our right to live, to exist and should we win it will be the ultimate rejection of the Democratic Progressive coup that has been trying to take out President Donald J. Trump for the last 3 years.
We will not go quietly into the night. We will not vanish without a fight. We're going to live on and we're going to survive. Today we celebrate
The beginning of the end of Wuhan the Merciless and his plague of Covid-1984 upon the universe.
image3.jpeg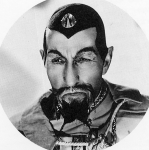 See you soon Wuhan the Terminated IYKWIMAITYD.
Captain Al...over...and...out.