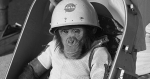 Captain Al during rigorous preflight training for Moon Base Ozark.
Captain Al's Log
Kung Fu Flu Day One
Commander Gary
Second in Command Janet
Science Officer Douglas
Commodore Allen (ret)
Captain Alan
Canine Corp
Bessie-senior canine
Babe-junior canine
Cammo-freshman canine
These brave men, women an Dogs have established permanent residence at Moon Base Ozark. USA! USA! USA!
All contact with any aliens will be avoided unless an extravehicular activity is required so they can get their paychecks from the intergalactic banking system on planet Ava.
Vigilance by the canine Corp will be continuous during the overnight hours of the mission as our brave crew tries to get their rest. Wuhan the Merciless (hat tip to Flash Gordon) is not to be trusted and will be Whooo Whooo Whooo'd away if he even attempts to approach Moon Base Ozark.
image1.jpeg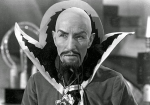 "Rats, foiled again by those infernal dogs!"
We wish our crew well as they embark upon their mission.
Further updates wii be provided as events warrant.
Stay tuned...same Bat Station...Same Bat Channel.
Captain Al out.