We had Zero in town a few days ago, this is from the Governor:
"
Last night just before going on his summer vacation, Obama DENIED federal assistance for the Yarnell fire that destroyed more than 120 homes and claimed the liv...es of 19 firefighters.
LIKE if you are outraged by Obama's misguided denial to help Arizona citizens after this tragedy.
Here's my full statement regarding the President's denial:
I am deeply troubled by the Obama Administration's decision to deny much-needed recovery assistance in the wake of Arizona's deadliest wildfire. This designation would have provided critical aid to citizens most impacted by the fire.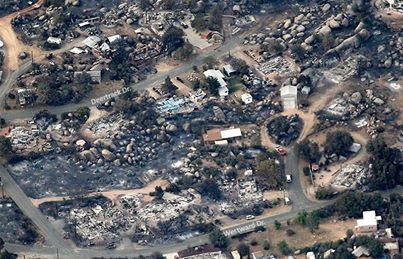 The State of Arizona continues to mourn this tragedy, which took the lives of nineteen of our bravest first responders. While no amount of federal assistance could ever ease the pain of such an extraordinary loss, it would have provided significant financial relief to Yarnell and Peeples Valley. Local residents are under enough emotional stress as they work to pick up the pieces and put their communities back together. Wondering how or if they will recover their losses should be the last of their worries.
In the days after the fire, I appreciated the call I received from President Obama, during which he pledged to support our state during its time of great need. I was even more encouraged when Vice President Biden reiterated that commitment at the memorial service for the fallen Granite Mountain Hotshots. With today's denial of the state's request, Arizonans are left questioning what help they were willing to give.
I was hopeful the federal government would recognize the exceptionally devastating circumstances surrounding this tragedy, and support Arizona's request.
I will review our options regarding an appeal of this misguided decision. I will continue to do everything in my power to assist in that effort.
Rest assured, that is a pledge that will not be broken."