Has No Life - Lives on TB
Folks, it is getting hot out there. With so many people having a new garden or expanding an existing one, it is good to pull out the old recipes. But here's a new one on me. There's more than one flavor of Switchel. You can even some varieties bottled up. Who would have thought. So I found this one and thought some of you might enjoy it.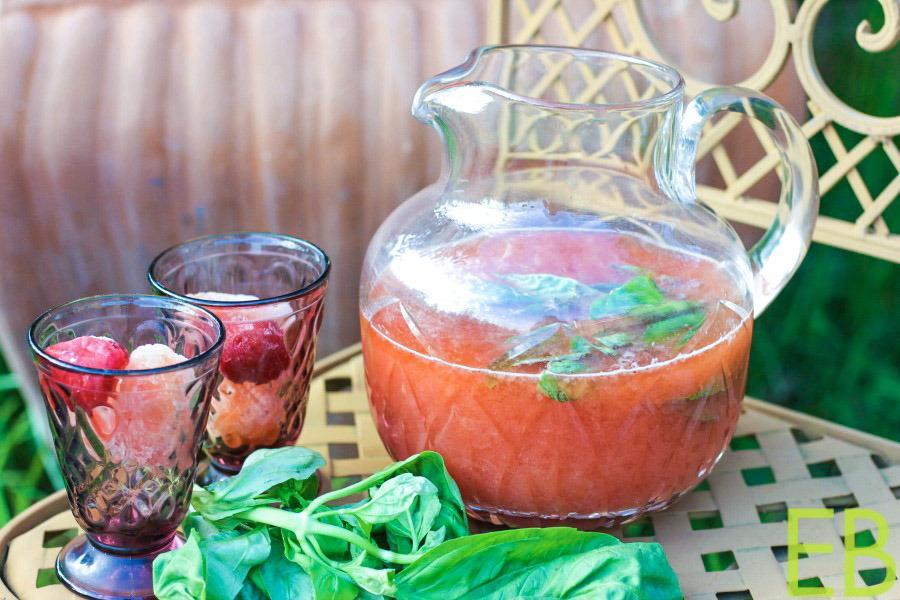 Switchel is a fermented, thirst-quenching beverage that's actually fast and easy and rewarding and encouraging to make! There's a magic ingredient. It actually contains probiotics and inoculates this simple ferment. No work. Just a blender (or shake it to combine). And lovely spring ingredients...

eatbeautiful.net
Strawberry-Basil Switchel
Prep Time10 mins
Total Time10 mins
Servings:
8
cups
Ingredients
6 cups filtered water
12 ounces strawberries fresh or frozen (and defrosted), about 2 cups
1 cup fresh basil loosely packed
1/4 cup apple cider vinegar with the mother, raw, unfiltered [see link below in Recipe Notes]
1/4 cup maple syrup or raw honey, for GAPS Diet
2 Tablespoons fresh ginger, minced, or 1/2 teaspoon dried ginger
Instructions
Place 4 cups water in the blender. Add the strawberries, ginger and maple syrup (or honey).
Blend on low speed for 10 seconds. Then increase to medium for 15 seconds.
Pour the contents of the blender into a *1/2 gallon mason jar* [see link below]. Add the apple cider vinegar, fresh basil, and remaining 2 cups water. Stir to mix. (If there is too much water, just add the remaining 2 cups until the overall liquid level in the jar reaches the narrowed neck space, allowing about 1 inch head space.) Screw on lid.
Leave the ferment out at room temperature (covered with a tea towel) for 24 hours. Then refrigerate overnight. Switchel will only get stronger and the flavors more distinct as it refrigerates. May be refrigerated up to a week, or maybe longer, but I haven't tried that, because we usually drink it within 3 days.
Note: Switchel does not need to be left out. I like to do this step to increase the probiotics. You can actually serve it immediately, or simply chill and serve.