This is what we woke up to on Sunday in Calgary AB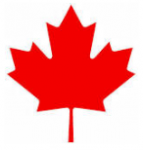 snowed all day and basically high of 0 degrees C (32 deg F).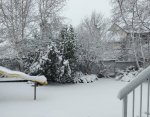 Hard to believe that yesterday was 20 degrees C (68 deg F)
which up here is shorts and t-shirt weather and none of this fluff was anywhere to be seen.
Plus side is that the weatherman actually nailed the prediction last Friday: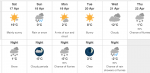 so we got to enjoy a beautiful sunny day and then hunker down indoors on Sunday.
Gotta love when they get it right.
Rest of week is now: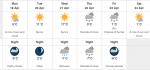 So what do you think of our roller coaster weather?