Has No Life - Lives on TB
Another version of Switchel. This one is more in line with my area so I can even make it with stuff that comes out of my own yard.
This Pineapple Mango Switchel hits the spot, cools you down, balances electrolytes, and gives your taste buds a mini tropical vacation with bright pineapple and mango flavors! It's the perfect healthy drink for summer and post-workout! Learn the benefits of switchel plus how to use frozen fruit...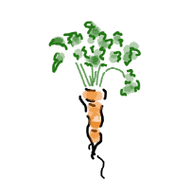 allthenourishingthings.com
Ingredients
Instructions
Add all prepared ingredients to a half-gallon Mason jar or other pretty glass pitcher that you have.
Fill with water.
Stir to incorporate the honey.
Cover and place in the fridge for at least 8 hours.
Add stevia to taste, if more sweetness is desired. [Note: I don't care for stevia but this is what the recipes says. Personally I just added more honey until I reached the flavor I preferred.]
Pineapple-Mango Switchel will keep up to 72 hours in the fridge.