Paleo-Conservative
_______________
So many things to do this weekend!
Celebrate and honor the sacrifice of those who have fallen defending our country. Celebrate the first day of summer by camping or having a picnic. This is certainly the weekend to find any excuse to get outside. The Greatest Spectacle In Motor Racing is this weekend also. How about getting those grills and smokers fired up? Road trip to the beach or the fishing hole?
Now we need a little music to get things moving.

The Ground Rules

- Any music genre is acceptable.
- Don't knock somebody else's music, your taste may be crap also.
- Label your videos as PG or PG-13 as required.
- Add lyrics or screen shots as you see fit.
- Drink responsibly, use a glass.
- Runtimes are not required unless it is an exceptionally long video. (i.e. full concerts)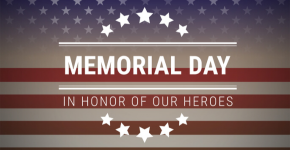 Last edited: