Remote Paramedical pain in the ass
I am always on the lookout to feed my knife habit. I justify my purchases by calling my 'excess' knives barter material and upgrades and extras.
recently came across a knife bundle on goodwill's online site. The pictures were not very clear and didn't show all the knives but I recognized a couple familiar ones And took a chance. Several hundred dollars later, I got a package in the mail today. I just sorted through them and was pleased in my find.
below are some pictures after I sorted them.
the big finds were several older Benchmades, including Balisong marked ones, several older spydercos (what caught my eye in their pics) Cold Steels, Case, Vintage Gerbers, and several other brands.
morale of the story? Keep your eyes out and you can still score some good swag. Properly presented, I could sell a third of what I got, keep the good stuff I was after and still double my investment.
what neat finds have you all found recently?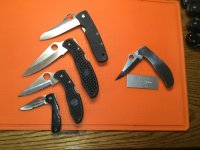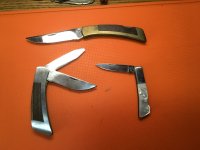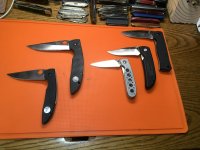 View attachment 365678
View attachment 365679