I saw part of the live stream, Trooper showed up, said they're taking her to the hospital for a ex-parte mental psych hold/ eval and theres nothing she can do. Followed her around the house to get her coat and shoes and took her. The whole time she was acting sane and sober but did say a few things like ...to the jist of..."satans forces of evil keep attacking me/ our faith" So they took her away. She's also an author of a few religious books. So believing in God is now a crime eh? Also said something about her not letting family members in the house because of something or other, so they left and called in a medical-hold. Sounds like she needs to cut those fam members off.... or maybe she's crazy. Who knows?
20 minute livestream on FB at this link- Idon't know how to embed it?:
View: https://www.facebook.com/mary.mcmahon.7/videos/520480796844483/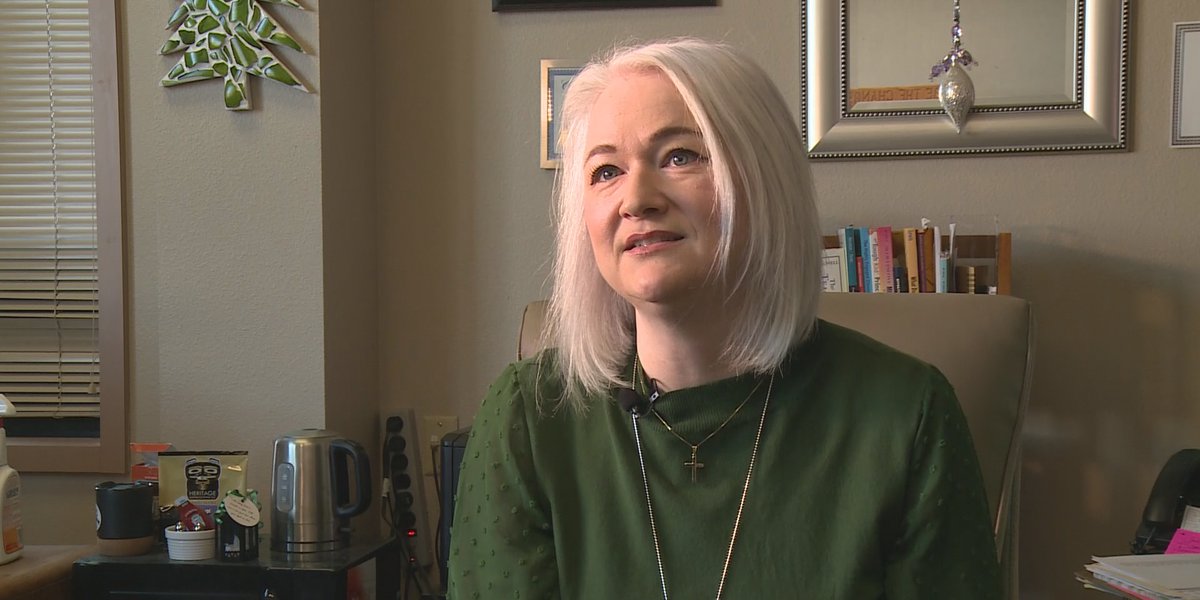 A social media post by the Colony High School principal has drawn attention from the district.

www.alaskasnewssource.com
By
Lauren Maxwell
Published: Jan. 19, 2023 at 6:44 PM AKST|Updated: 15 hours ago
WASILLA, Alaska (KTUU) - Mary Fulp, a long-time Matanuska-Susitna Borough School District principal, posted a livestream video on her Facebook page Wednesday night that has now gotten more than 19,000 views.
Fulp, who was named
Principal of the Year in Alaska
in 2022, chronicled her trip to Mat-Su Regional Medical Center for what troopers explained was a court-ordered evaluation, requested by her family.
In the video, which runs approximately 20 minutes, Fulp says her religious convictions are the reason she is being evaluated.
"I am getting taken to the hospital for claiming that Jesus is king and claiming that I stand with the Martin Luther King civil rights movement," Fulp said. "So I would like this to show up in the news, and for this to go viral, because I am the 2022 Alaska Principal of the Year who loves Jesus with all her heart."
The school district put out a letter to parents and staff after the video was posted on Fulp's Facebook page Wednesday night.
"I am writing in response to some personal social media posts authored by the Colony High School Principal," Superintendent Randy Trani wrote. "District Administration is fully aware of, and constantly monitoring, the situation. We are working directly with other CHS administrators to support and provide continued leadership for the CHS community as we progress through this process.
"We do not have any further information to provide at this time, but will keep you informed as consistent with confidentiality requirements. Your child's safety and education are our top priorities as we work through this matter."
Fulp's family also released a statement.
"We love and care for Mary deeply, and we are working with medical professionals to ensure she receives the necessary care. We hope the community will respect her and her family's privacy," the statement read.
Copyright 2023 KTUU. All rights reserved.